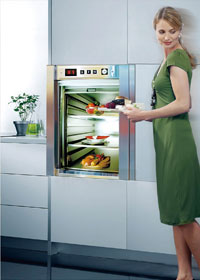 The economical transport shows. The strong pulse of the times
XY.FUJI dumbwaiter elevator provides small freight elevators in various buildings with the prompt, economical and convenient vertical transport. It greatly saves time and labor resources. It is widely applicable for delivering food and drinks, dining ware, daily commodities etc. in the hotel, restaurant, bank, hospital and so on.
It deducts mute, safe, steady, cautious travel
It applies the advanced industrial computer board control and industrial design with novel structure. It features as safe, reliable, smooth travel, convenient operation etc. Elevator car and oist-way door apply stainless steel hairline for manufacture. They appear deluxe and beautiful. According to the clients' requirements, we can apply single separation panel for mufti-separation panel inside the elevator car. It fully utilizes the space to enhance efficiency.
Page
1
/Total
1
(
3
Records)
Go to