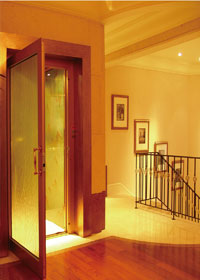 Your rerfect life is comfortable and relaxing
The humane design decorates your noble life space. We enhance your life grade in the times of high & new tech. XY.FUJI home elevator brings about a more convenient and high-grade Iife.
It displays the outstanding properties in a limited space. It has no machine room. Extremely small top-floor height can match with various old and new residences. Relying on the standard track installation system, the elevators can be installed more quickly and conveniently. In addition, the smooth start and leveling system bring about the more stable elevator operation. Therefore you feel more comfortable in the elevator travel.
Page
1
/Total
1
(
3
Records)
Go to